THE HISTORIC GALT HOUSE TIMELINE
The first Galt House Hotel opened in 1835 on Second and Main Streets by Colonel Ariss Throckmorton. The site had once been the home of Dr. W.C. Galt, noted physician and botanist of his day, who was friends with such distinguished men as John James Audubon, who mentions Dr. Galt in his journals, and Dr. Ephraim McDowell.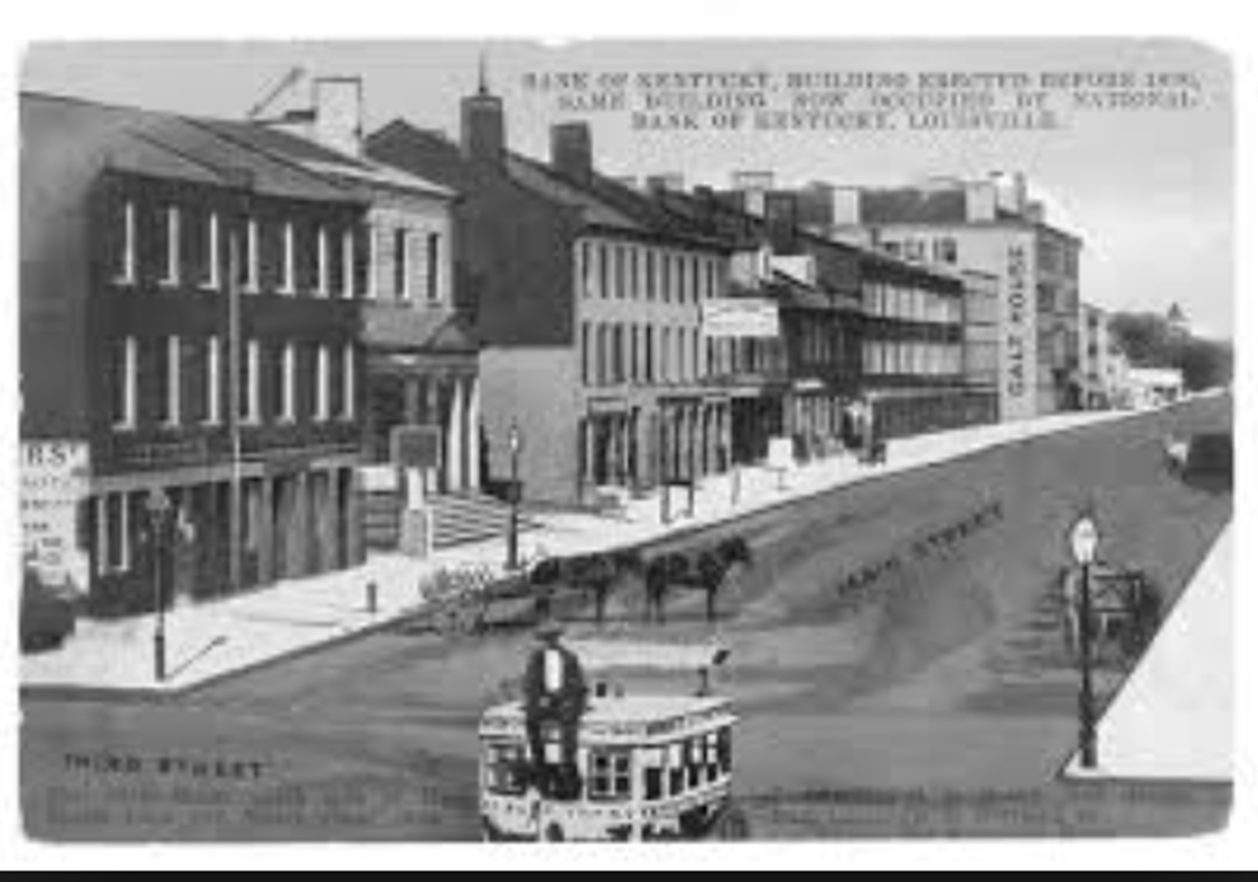 USA GEN. WM.
NELSON
ASSASSINATED
Civil War Union General William "Bull" Nelson, a native Kentuckian, made the Galt House Hotel his base of operations in 1862. Nelson and fellow General Jefferson C. Davis (not the Confederate President) quarreled over Davis' efforts to organize and arm the citizens of Louisville to assist in their own defense, resulting in Nelson slapping Davis across the face. Feeling insulted by Nelson, at about 8:00 a.m. on September 29, 1862, Davis shot Nelson straight through the heart with a pistol he borrowed from a friend. By 8:30 a.m., General Nelson was dead. General Davis was confined to a room at the hotel without guard. Nelson was interred in Louisville's Cave Hill Cemetery. Due to a shortage of experienced leaders in the Union Army, Davis returned to duty, and the matter was dropped.


According to the New York Times, on Wednesday, January 11, 1865, the Galt House Hotel started burning and was "entirely in ruins" by 3:30 a.m. A warehouse on the eastern side was also destroyed. Two lives were lost, and the origin of the fire has been a mystery ever since.
The second Galt House Hotel was designed by architect Henry Whitestone at 1st and Main St, a block away from the original hotel. It cost $1.5 million (1869 dollars).
In the early 20th century, business and culture moved away from the riverfront to the Broadway district. As traffic on 1st and Main dwindled, so did hotel revenue, and the second Galt House Hotel closed in 1919. It was razed in 1921 to make way for the Belknap Hardware building.
By the early 1970's, Louisville's Waterfront was had been all but abandoned. Local developer Mr. Al J. Schneider had a vision for a prosperous business district, starting with an expansive convention hotel right on the river. Mr. Schneider opened the Galt House Hotel – then only one tower – in 1972.
In 1984, Mr. Al J. Schneider opened the East Tower, giving the hotel its distinctive two-tower structure. The East Tower consists predominantly of suites, providing guests even more space and comfort than ever before.
In 2004, the Galt House Hotel replaced a simple walkway between the two towers with the magnificent 3rd Floor Conservatory. This steel and glass enclosed lounge was modeled on the Crystal Palace build in the middle of Hyde Park, London in 1851 for the Great Exhibition. The Conservatory features Al J's Lounge, name for founder Al J. Schneider, and Thelma's Deli, named for Mr. Schneider's wife. It also serves as a tribute to naturalist John James Audubon, friend of Dr. W.C. Galt. 
A MAJOR RENOVATION PROJECT
The Galt House Hotel undergoes a major renovation project, including the freshly furnished and decorated rooms, two modernized lobbies, updated meeting and social space, two refurbished restaurants and bars, and two entirely new ones.